Workforce Hub Meeting - 2022-01-12
Workforce Hub Meeting - 2022-01-12
Wednesday, January 12, 2022 (8:00 AM - 9:30 AM) (CST)
Description

The Greater Wausau Chamber of Commerce invites you to participate in our upcoming Workforce Hub Meeting on Wednesday, January 12, 2022 at the Jefferson Street Event Center.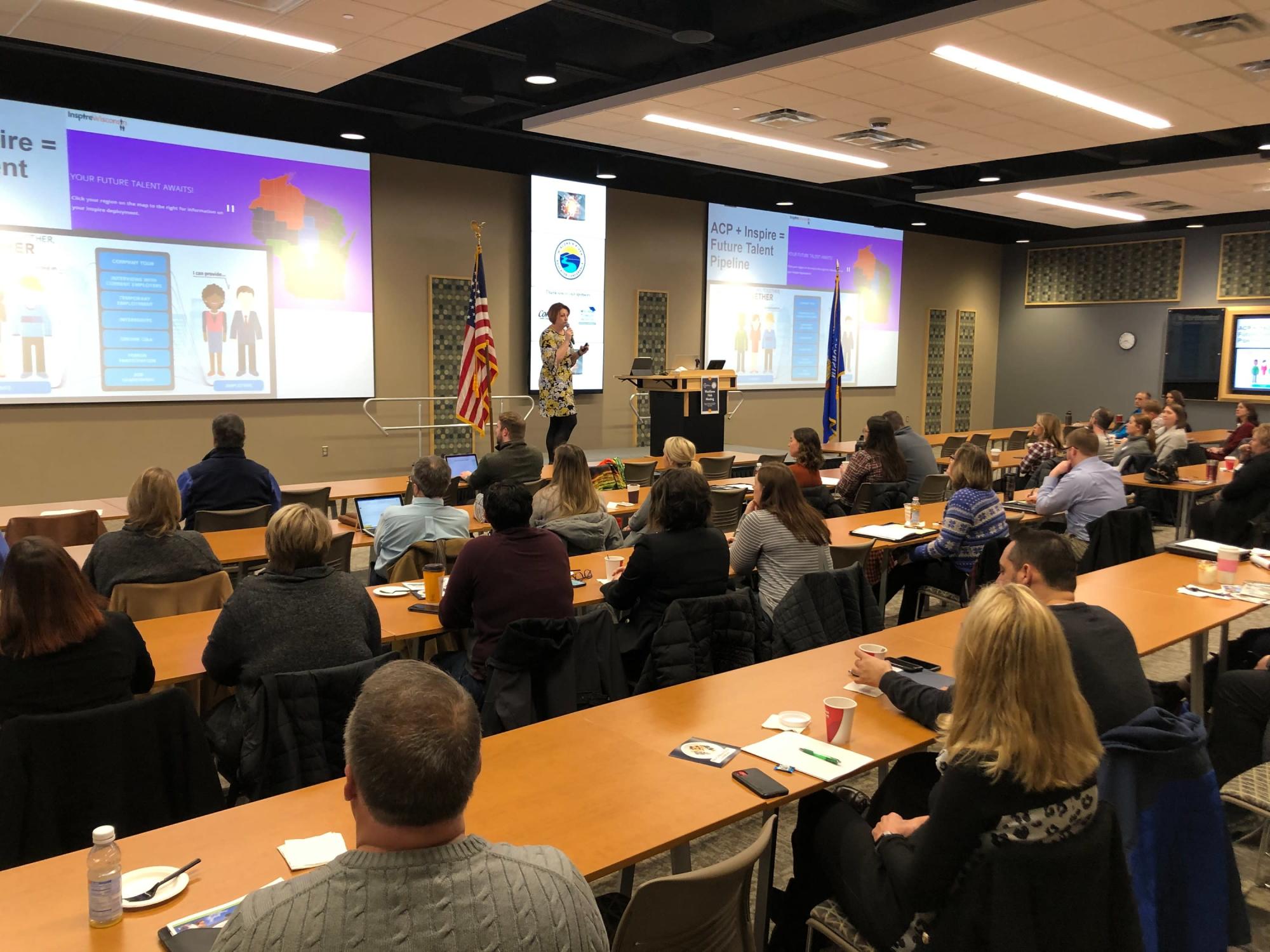 The Workforce Hub is a talent development initiative of the Greater Wausau Chamber of Commerce that is intended to provide a forum for collaboration between employers and educational & workforce partners to address challenges holistically and identify opportunities related to workforce development. There are a number of important updates to share, new faces to connect with, and valuable resources to aid your talent strategies.
We hope that you can join us for this important meeting!
---
Re-Establishing the Workforce Hub
Dave Eckmann, President/CEO, Greater Wausau Chamber of Commerce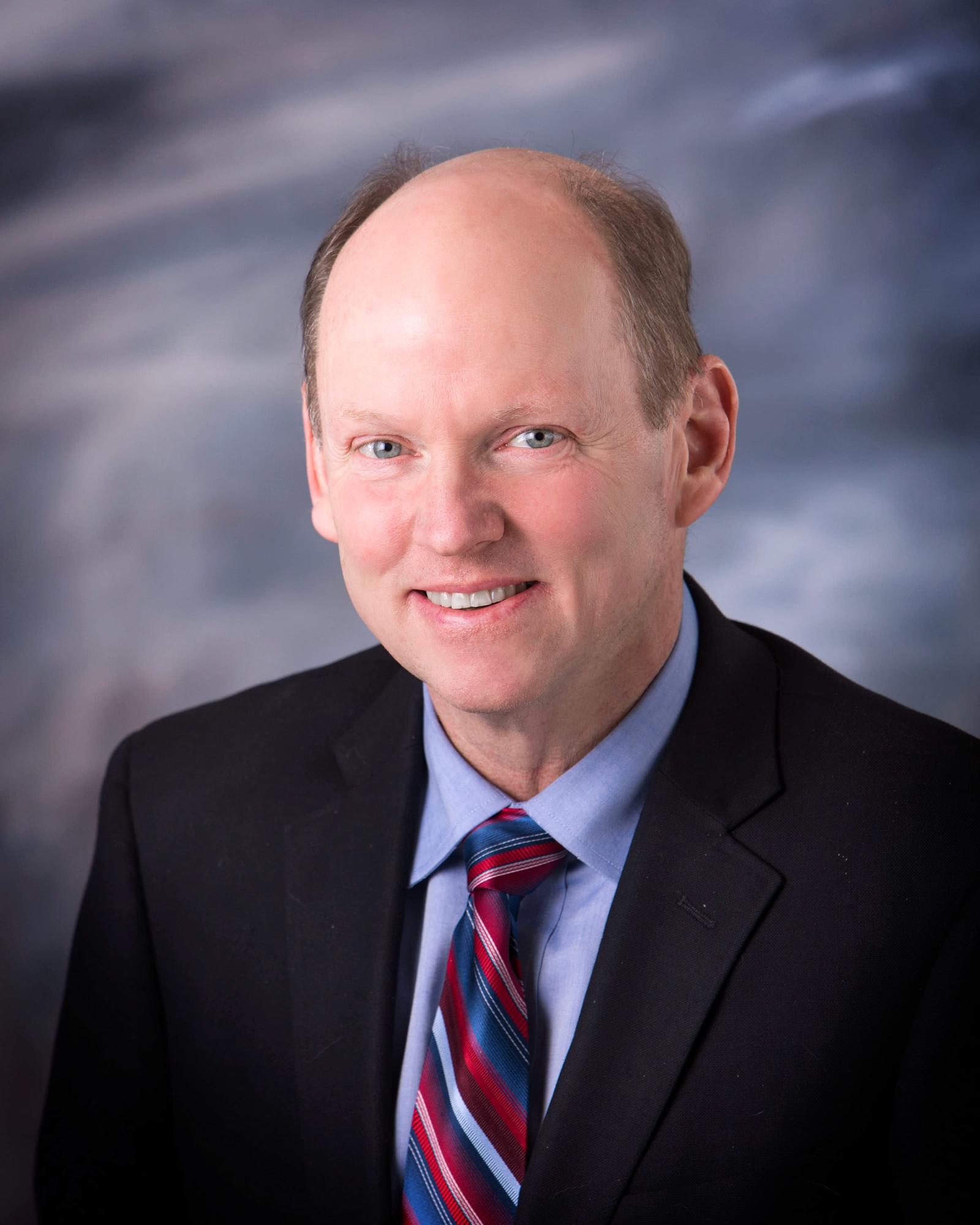 ---
Wisconsin Business World
Michelle Grajkowski, Senior Director, Wisconsin Business World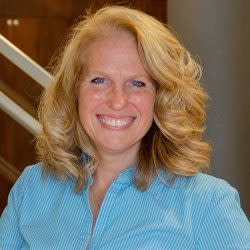 Founded in 1982, a young group of business leaders sought to enhance business education in the state of Wisconsin. Wisconsin Business World, a program of WMC Foundation, has educated more than 25,000 students through summer "mini" programs and classroom presentations.
Through hands-on, engaging activities and presentations, students who participate in the programs experience first-hand the satisfaction and joy of creating an innovative product and a profitable business. But even more importantly, students gain a greater understanding of the value and importance of business in their own communities.
Learn more: https://www.wmcfoundation.org/wisconsin-business-world/about-wisconsin-business-world/
---
Engineering Tomorrow
Dr. Timothy J. McNiff, Executive Director, Engineering Tomorrow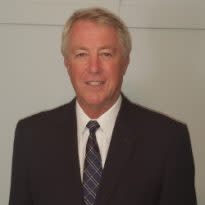 Dr. McNiff served as a school superintendent for 30 years prior to accepting the role as Executive Director of Engineering Tomorrow; his most recent position being the school superintendent for the Catholic schools in the Archdiocese of New York. During his tenure as an educator and school administrator, he also served as an adjunct professor for the University of Notre Dame, a board member of the U.S. chamber of Commerce's Education Committee, and has been a keynote speaker both nationally and internationally.
What is Engineering Tomorrow?
Guided by a diverse team of successful engineers, Engineering Tomorrow introduces high school students nationwide to various fields of engineering and provides them with hands-on instruction, virtual labs, and mentorship. All our offerings are available at no cost to students, teachers, or schools.
Learn more: https://engineeringtomorrow.org/about/
---
The Branch - Entrepreneurial Skills Accelerator

The Branch is a workforce development initiative introduced by the Greater Wausau Chamber of Commerce, Northcentral Technical College and Church Mutual Insurance Company, S.I. in 2016. The program is an entrepreneurial skills accelerator which is designed to retain talent in central Wisconsin.
Students from a variety of colleges and universities in central Wisconsin will participate in The Branch's spring session which kicks off on Saturday, February 26 at Northcentral Technical College's Wausau campus.
Student teams will work on innovation challenges from Church Mutual Insurance Company, S.I. and Ruder Ware LLSC during the session. Interested students can review the spring schedule and apply on The Branch's website. Students who complete the spring 2022 program will receive a $500 scholarship.
"The Branch asks students from around the region to solve complex problems and to be entrepreneurial while connecting to the companies that need this local talent." said Dave Eckmann, President/CEO of the Greater Wausau Chamber of Commerce. "We live in a very talent-competitive economy and will for the next 25 years, making this program very important to develop and retain the young members of our community."
Learn more: https://www.thebranchwi.com/
---
Job Shadow Program Toolkit
Job shadowing is a great opportunity for our future workforce to gain valuable insight through real and relevant learning as they begin to determine the paths they will take post-high school. Over the coming months, the Greater Wausau Chamber of Commerce will be collaborating with local businesses, education & workforce solution partners, and community organizations to develop a Job Shadow Program Toolkit. The toolkit will include resources designed to provide a streamlined approach for planning and implementing a successful Job Shadow Program.
---
Media Release: The Greater Wausau Chamber of Commerce reserves the right to use any photographs or video taken at any meeting, program or event sponsored by the Chamber, without the expressed written permission of those included within the photographs or video. The Greater Wausau Chamber of Commerce may use the photographs or video in publications or other marketing materials produced, used or contracted by the Chamber.
Sponsors
Facility Sponsor
Jefferson Street Event Center
Pricing
Admission - Free (Space is Limited)
Jefferson Street Event Center
203 Jefferson St



Wausau

,

WI

54403

United States



Room Location: Washington Room
Parking In Downtown Wausau:
Wednesday, January 12, 2022 (8:00 AM - 9:30 AM) (CST)
TENTATIVE AGENDA:
7:40 AM - 8:00 AM - Check-in, Registration, & Networking
8:00 AM – 8:05 AM - Welcome & Introductions
8:05 AM – 8:25 AM - Re-establishing the Workforce Hub (Demographic Drought: Sansdemic, Wisconsin 2035, & Building a More Competitive Greater Wausau)
8:25 AM – 8:40 AM - Wisconsin Business World
8:40 AM – 9:00 AM - Engineering Tomorrow
9:00 AM – 9:10 AM – The Branch - Entrepreneurial Skills Accelerator
9:10 AM - 9:20 AM - Job Shadow Program Toolkit
9:20 AM – 9:30 AM - (Q & A) / Closing Remarks