Join attendees from across the state for the 7th Annual Women's Leadership Conference. Individuals at every age and every stage of their professional lives (from entry level to senior leadership) are invited to attend this high-impact, interactive leadership conference. The 2022 Women's Leadership Conference is designed to provide attendees with powerful framework and tools to grow professionally and personally and become more effective leaders and the best version of themselves. New this year: Each participant will receive three pre-autographed books with an opportunity to get a more personalized autograph throughout the day!

"Great leaders don't tell you what to do, they show you how it's done." - Unknown

The conference is developed by a group of women with the intention of energizing, supporting, developing and educating women leaders and those who desire to become leaders.
Our team is actively working to organize a safe and productive event. That being said, the Women's Leadership Conference will look a bit differently than in past years with additional COVID mitigation methods in place.
To safely attend the event, we've developed a plan which includes some of the best practice recommendations from the Centers for Disease Control (CDC) and other organizations. As we all know, information on the COVID-19 pandemic is constantly changing and we may need to change or update our response to new developments in order to ensure a coordinated effort and safe environment for all. We ask for your patience and flexibility in working through any necessary changes. At this time, we are planning for the following mitigation methods*:
Featuring National Speaker, Debbie Peterson
Debbie Peterson runs a speaking and coaching business to help her audiences and clients develop a focused mindset for fulfilling professional results by harnessing the power of their thoughts. Peterson shows them how to create MORE success with less sacrifice in leadership and life.
Peterson is the creator of "Success without Sacrifice Mastermind" and "The Way Forward in Career and Life Mastery Weekend" for women leaders and emerging leaders. She is also the host of Success without Sacrifice Podcast, and author of, Clarity: How Smart Professionals Create Career Success on Their Teams.
Peterson has long been an advocate for professional women, and in 2015, she stepped onto the board of ATHENA International, and currently serves as Vice Chair. She is also a member of the International Women's Forum, Women's Business Collaborative and Network of Executive Women.
On a personal note, Peterson boycotts winter and chases sunshine from Pennsylvania to Florida each year with her husband, Tom.
"Over my 30 years of producing large corporate events, I have worked with many motivational speakers. I would put Debbie Peterson in the very top tier of that group. She connects closely with her audience through real-life experiences, stories, and examples. I would highly recommend her!"
–
Tim Everitt, SilverBack Production Group
Keynote
The ATHENA Difference: Authentic Leadership for Women in Business
Authenticity is the bedrock of becoming an ATHENA Leader, but what gets in the way of you showing up personally and professionally as your authentic self, especially in your leadership?
In this highly interactive program, you'll discover what authenticity means to you in your life and career so that you show up as who you are regardless of the circumstance. We'll explore what gets in the way of you showing up as your true self and strategies to bring you back to center.
As a participant, you will:
understand what it means to be true to YOURSELF and not be derailed by others.

develop an inner clarity of direction centered in your CORE beliefs.

discover your CORE values and how to make better choices aligned with who you are and what you want to create in your career and life.

explore your sense of purpose so it can develop as part of your authentic leadership.

uncover how to uplevel your interactions with others, so you show up as honest, genuine, and approachable at home and work.
Regardless of where you are in your leadership journey, just starting in your career or as a high-level executive, learn the tips, tools, and techniques of authenticity as an ATHENA Leader.
Breakout (Note: Participants must select track at time of registration or they will be randomly assigned to a breakout session)
Track 1 - Debbie Peterson - From Frustrated to Focused: Mindset Strategies For Career & Business Growth
In this customized program, your team will discover how to increase meaningful results in their business and career. When they change not only what they do, but HOW they think about it too, that's when they achieve true clarity. In this program, your participants will explore the four steps that increase their focus, productivity, network, and results. No matter where they are in their career timeline, they'll leave with the tips, tools, and techniques to get maximum results every day.
Participants will:
Have the ability to move From Frustrated to FOCUSED on their business objectives.

Gain the knowledge of how to ramp up their motivation to achieve the results they desire!

Acquire new mindset strategies for massive action (and deal with the doubt that crops up as a result).

Discover productivity tips, tools, and techniques to make the most of their time.
Understand of how to cultivate the community of people needed to grow their business and career to the next level.
---
Featuring National Speaker, Candy Whirley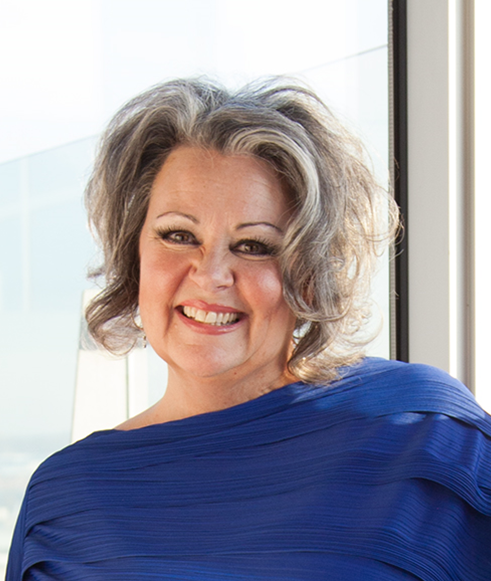 Candy Whirley, MM, CSP and your favorite cheerleader brings experience from: training, customer service, management and entertainment (former Kansas City Chiefs Cheerleader). She has been a business owner and author for 20 years.
Some clients include several regional school nutrition, human resources, medical and project management conferences. Whirley graduated Cum Laude from Missouri Western State University and earned her Master's in Management at the University of Phoenix.
"The meetings were the best we have done so far. Candy Whirley was not only amazing to work with, her topic fit our audience perfectly. The content was amazing along with her humor that let everyone relax and have fun while learning. Her topic also fit really well with our first speaker so the match was perfect. On all of our surveys from the various locations our clients are telling us this was the best meeting series we have had and that they loved the speakers. I have had numerous phone calls from clients telling me how much they loved Candy and her presentation. Thank you so much for all your help and I would recommend Candy Whirley to anyone!"
– Chelsea Jones, Marketing Communications & Event Coordinator AgStar Financial Services
"We wanted you to know what an impact you made at our TCP Innovation kickoff!! We're a very successful, fast growing industry-leading company, but as we continue to grow so quickly we face many challenges. You inspired us to be flexible and understanding in a time of significant growth and be accountable to ourselves and others when dealing with challenges- you helped us embrace our fabric and all its threads. 100% of the people were up and out of their seats, participating and cheering ('snap, clap, woo-hoo')…and everyone found value in the event, which for a company as diverse as ours-is a huge deal! Thank you!"
– Noel C. Lavezzi, Marketing Manager, Technical Consumer Products, Inc.
Keynote
It Takes 4 to Tango ... These People Are Not Difficult, They Are Just Different!
International Speaker, Author, and former NFL Cheerleader, Candy Whirley is well known for leading and cheering audiences around the world to live and work better together and to stop driving each other CRAZY! In It Takes 4 To Tango, Candy has two meanings when it comes to her "4″. The first meaning... she will take you through her 4 C's of Leadership which are the importance of Confidence, Communication, Creativity and Change in the workplace, the second meaning… you will go on a brilliant exploration of personality styles that will make you think, laugh, even dance…and recognize your true self and others. You'll learn to overcome personality differences that lead to problems like communication breakdown, negotiation letdown, and delegation fall-down by learning the secrets to connecting and partnering with other personality styles. People leave understanding how to treat people like THEY want to be treated and recognize that people are not difficult, they are just different.
Take aways:
Understand filters (your brain tape recorder) and be more confident about who you are as a Leader

Learn 3 EASY communication steps to giving feedback…the good, the bad and the ugly

Cultivate creative problem-solving techniques.. like brainstorming 26 new ideas in 2 minutes

You will leave with a changed attitude by understanding that people are not difficult, they are just different…It Takes 4 To Tango!
Breakout (Note: Participants must select track at time of registration or they will be randomly assigned to a breakout session)
Track 2 - Candy Whirley - Bridge the Gap
This interactive, energetic and entertaining presentation will enable participants to recruit and manage top candidates by learning the differences between the Generations from Boomers to Zs, and their work habits and goals. Those who have experienced Candy know this presentation would not be the same without one of her famous activities!
Take aways:
Understand HOW to motivate, communicate and negotiate with the Baby Boomers to the Gen Z's.

Understand 5 key ideas about each generation…like what is their work ethic.

How do we keep the Generation Zs from moving to the next job?

Get that BURNING QUESTION answered from all the generations.
---
Interactive Exercise
COVID Blues
Do you ever wish you could just get it ALL off your chest about the last 18 months? In Debbie and Candy's interactive session you are going to have the chance to do just that!
---
Lunch

A lunch buffet is included in the price of admission. The lunch includes:
Baked Chicken

Mashed Potatoes & Gravy

Roasted Veggies

Fruit

Tossed Greens

Dinner Rolls

Dessert Bars

Lemonade, Milk & Water
Special dietary requests must be submitted as the time of registration. Every attempt will be made to accommodate requests, however, they cannot be guaranteed if they are not submitted a minimum of two weeks prior to the event.
---
Included in admission, each participant will receive three pre-autographed books with an opportunity to get a more personalized autograph throughout the day! Additional copies of the books will be available for purchase at the event for $10 each (cash only).
Book #1 - CLARITY: How Smart Professionals Create Career Success by Debbie Peterson
You have tried for sol long to figure out how to have a meaningful career that you think doesn't exist. You have taken on "stories" from others about your professional abilities and probably created a few of your own to match them; they don't belong to you. Yet, you have far more potential than you give yourself credit for, and on some level, you "feel" it. You know that there is something MORE for you, but you don't know what that means or how you would even begin to get it.
This thought-provoking book creates a new experience of career. It allows you to confidently move forward by shifting your thoughts about what you are capable of and the enormous influence you can have in making that happen.
Book #2 - It Takes 4 To Tango by Candy Whirley
It Takes 4 To Tango is the guidebook to solve relationship problems simply and fast!
Discover how to:
communicate with people who are not like you.

identify the DARK side of a personality.

give feedback to the different personalities.

emphasize your strengths.

teach your children the life lesson ... that people are not difficult just different!
Book #3 - It Takes 4 Generations to Tango by Candy Whirley
Finally! A book with the ANSWERS to the burning questions you have always wanted to ask the other generations!
You WILL get the answers to:
Millennials, why do you feel so entitled?

Boomers, why do you NOT like change?

Gen Z, how can we get you to put your phone down?

Gen X, why are you so cynical?
---
Sponsored By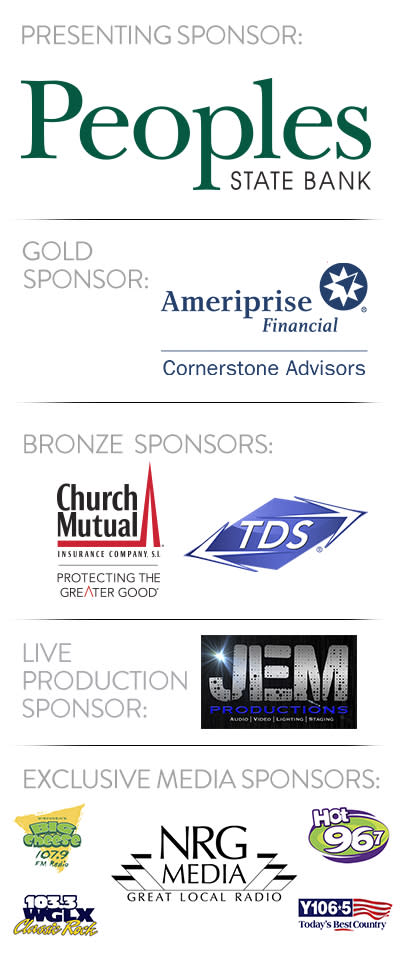 Sponsorships
Sponsorship opportunities are still available. Please email programs@wausauchamber.com for investment levels and benefits.
---
Media Release: The Greater Wausau Chamber of Commerce reserves the right to use any photographs or video taken at any program or event sponsored by the Chamber, without the expressed written permission of those included within the photographs or video. The Greater Wausau Chamber of Commerce may use the photographs or video in publications or other marketing materials produced, used or contracted by the Chamber.