Economic Outlook: Building a Headquarters Economy
Economic Outlook: Building a Headquarters Economy
Wednesday, February 15, 2023 (7:30 AM - 9:00 AM) (CST)
Description

REGISTRATION CLOSED - Pay at door
Join us for the 2023 Economic Outlook: Building a Headquarters Economy program, headlined by Myles Shaver, a Professor of Strategic Management and Entrepreneurship at the University of Minnesota's Carlson School of Management where he holds the Curtis L. Carlson Chair in Corporate Strategy.
Shaver's book, Headquarters Economy – Managers, Mobility & Migration, is relevant to the economy in central Wisconsin in several ways. First, it underscores the competitive nature of talent attraction and retention, especially as larger metro areas hold somewhat of an advantage due to population density and greater community amenities that smaller cities and communities cannot offer. Today, companies either offer remote working opportunities or establish locations where the talent they seek is located.
Communities in central Wisconsin seek to attract and retain talent to support our incumbent companies with the hope of attracting new firms. Placemaking is front of mind, building the magnetic community needed to attract and retain workforce. Furthermore, attracting and retaining skilled management supports the growth and innovation within companies and serves as an opportunity for innovation and entrepreneurship.
Chamber President and CEO Dave Eckmann previews this event in a recent 2-Minute Drill episode:
The Greater Wausau Chamber of Commerce and Greater Wausau Prosperity Partnership, through execution of the Greater Wausau Economic Development Strategic Plan, focus on three goals: talent, innovative companies, and placemaking. For our community to compete we must build the place which attracts and retains talent to support our innovative companies.
About J. Myles Shaver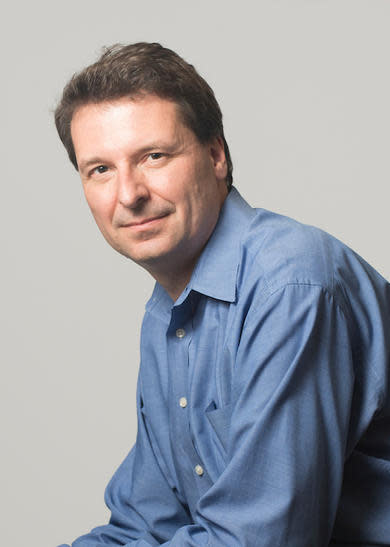 Myles Shaver is Professor of Strategic Management and Entrepreneurship at the University of Minnesota's Carlson School of Management where he holds the Curtis L. Carlson Chair in Corporate Strategy.
Myles' research about corporate expansion is published in leading scholarly journals and he is invited to present at conferences and universities around the world. His recent research about the Minneapolis-St. Paul Headquarters economy has helped guide talent attraction and retention initiatives in the region and is presented in his book: Headquarters Economy: Managers, Mobility, and Migration. Myles presents this research to audiences in Minnesota and to audiences in other states and countries.
Myles is recipient of the Irwin Outstanding Educator Award – the most prestigious international teaching award in Strategic Management and the University of Michigan's Ross School of Business Distinguished PhD Alumni Award. A recent study identified Myles as one of the most prolific management scholars in the world and Poets and Quants profiles Myles in their compilation of the "World's 50 Best Business School Professors."
Myles is a Fellow of the Strategic Management Society.
---
Breakfast Buffet
Farm fresh scrambled eggs
Breakfast sausage
Crispy breakfast potatoes
Fresh cut fruit Kringle
and berries
Orange juice
Coffee will also be included.
---
Sponsors
Sponsorship opportunities are still available. Please email mwoller@wausauchamber.com for investment levels and benefits.
---
Media Release: The Greater Wausau Chamber of Commerce reserves the right to use any photographs or video taken at any meeting, program or event sponsored by the Chamber, without the expressed written permission of those included within the photographs or video. The Greater Wausau Chamber of Commerce may use the photographs or video in publications or other marketing materials produced, used or contracted by the Chamber.
Pricing
Admission (Includes Sales Tax)
Member Registration $50
Non-Member Registration $70
Cancellation & Refund Policy
Pre-registration is required for this event. Limited space may be available the day of the event, but cannot be guaranteed. Walk-in prices are $10 more than the listed prices.
Hilton Garden Inn - Wausau
151401 County Rd NN



Wausau

,

WI

54401

United States



Event Contact
Madilyn Woller
Wednesday, February 15, 2023 (7:30 AM - 9:00 AM) (CST)
Registration - 7:30 - 8:00 a.m.
Keynote Presentation - 8:00 - 8:45 a.m.
Q & A - 8:45 - 9:00 a.m.
Program Concludes: 9:00 a.m.