Business EXPO 2022 (Exhibitor Registration)
Business EXPO 2022 (Exhibitor Registration)
Thursday, May 12, 2022 (9:00 AM - 6:00 PM) (CDT)
Description

A "can't miss" event! Take advantage of this opportunity to grow your business. Business EXPO is the largest chamber of commerce tradeshow in Wisconsin!

Business EXPO is the time to:
Increase brand awareness and business credibility.

Showcase existing and/or new products/services.

Sell products/services - "cash and carry" allowed and encouraged.

Make key business contacts and "seal the deal". People do business with people they know!

Network with thousands of attendees from all over Wisconsin.

Promote employment opportunities and fundraising campaigns.

Please review the

EXPO Map and Exhibitor Listing before clicking through to register for your booth. (Map is updated regularly. If a booth is listed as unavailable in the dropdown list, it means it has been taken and the map just hasn't been updated yet).
10' W x 8' D draped booth (10' W x 6' D in Commons only) with a 3' H draped side rail. Need more space? Consider purchasing additional booths. Color of draping in Expo Center is blue and silver. Color of draping in Ballroom is black and silver.

Option for up to (1) 8' or 6' skirted and covered table per booth.*

Option for up to (2) chairs per booth.*

Option for access to one electrical outlet per booth.*

Free Wi-Fi.

Business name listed on the Business EXPO map distributed the day of the event.

Access to lunch and snacks through pre-orders and concessions.

Two complimentary wristbands to Fun@EXPO following the Business EXPO.
*While up to one table, two chairs and electricity are included in the registration, they are not added unless you indicate your table size and table covering preference, the number of chairs needed and electrical needs at the time of registration. If you need additional tables (above the one included) or chairs (above the two included), you must select to add additional items for a fee. If you purchase multiple booths, you get the above items listed for each booth purchased.
No outdoor exhibit space is available.
You must be a member of the Greater Wausau Chamber of Commerce to exhibit.
Additional exhibitor resources can be found on WausauChamber.com.
IMPORTANT: Ready to exhibit? You must click the button directly below this text (red button) to secure your space. By clicking the button below, you will be redirected to the exhibitor registration page. If you try to complete the registration on this current page, no booth will be reserved.

---
Media Release: The Greater Wausau Chamber of Commerce reserves the right to use any photographs or video taken at any meeting, program or event sponsored by the Chamber, without the expressed written permission of those included within the photographs or video. The Greater Wausau Chamber of Commerce may use the photographs or video in publications or other marketing materials produced, used or contracted by the Chamber.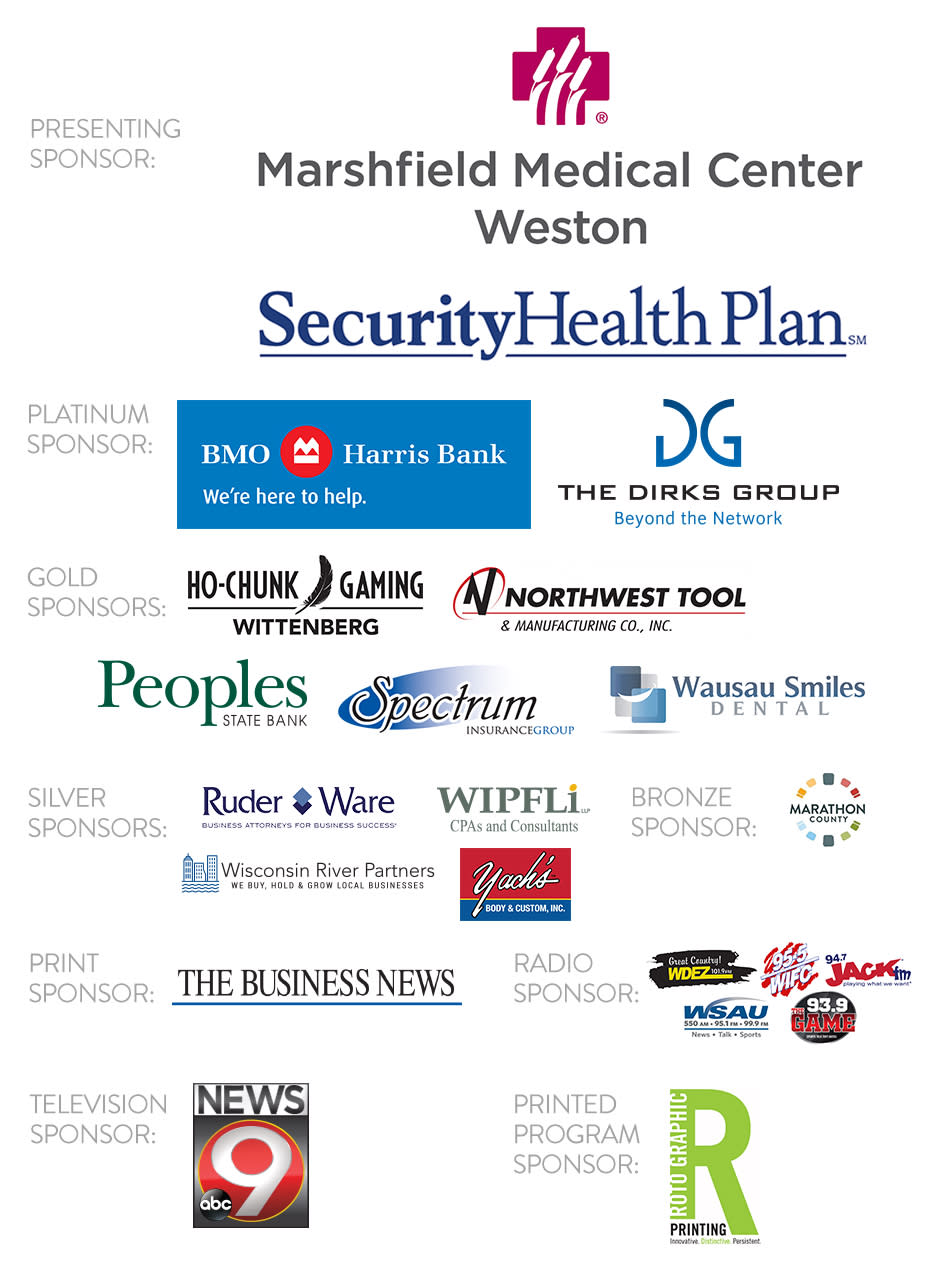 Pricing
Exhibit Rates
Early Bird Rate - Now through 03/31/2022 - $475

Standard Rate - 04/01/2022 through 04/30/2022 - $575

501(c)3 Charitable Non-Profit Rate - $400 (Enter promo code EXPO22CNP at checkout)

New Member Rate - $75 Off Early Bird or Standard Rate (Must have received new member coupon - Enter promo code on coupon)
Pre-registration is required for this event. All prices include sales tax. To ensure inclusion on the printed map, please register by April 15.
Please note: If you select to be invoiced, the invoice due date is May 12, 2022. You can pay it in 2021 or 2022, whichever works best for your budget.
Not sure if you're a member? If your employer is listed in our directory, they're a member investor, which means you're a member. Please contact us at (715) 845-6231 or info@wausauchamber.com to get your website credentials to receive member pricing.
Central Wisconsin Convention + Expo Center
10101 Market St Ste B40



Rothschild

,

WI

54474

United States



Thursday, May 12, 2022 (9:00 AM - 6:00 PM) (CDT)
Show Set Up, Tear Down & Hours
Wednesday, May 11
9 am - 7 pm - Set Up (Please note: Expo Center closes at 7 pm)
Thursday, May 12
7:30 am - 9 am - Set Up (Must be completely set up by 9 am)

9 am 11 am - Show Open to Exhibitors Only

11 am - 6 pm - Show Open to Public

6 pm - Midnight - Tear Down (Must be completely torn down by midnight - No early teardown)