110th Anniversary Gala - 9-14-2022
110th Anniversary Gala - 9-14-2022
Wednesday, September 14, 2022 (5:30 PM - 10:00 PM) (CDT)
Description

Wow! What a year we have had! We are making tracks and putting our plans in 'locomotion' as we board the Chamber train on September 14th to party! We will celebrate and honor our chamber member milestone anniversaries and the Greater Wausau Chamber of Commerce's 110th anniversary, with a special event you will not want to miss.
Take a ride with us as we reflect on the growth of our community over the past 100 years. This special event will honor the history of our member businesses and chamber organization, as well as celebrate the future of our vibrant community.
This year's event will include:
John Greiner's 16 Piece Big Band Orchestra accompanying historic pictures and historical Wausau figures


Recognition of the 2021 - 2022 Chamber Board Chairperson

Introduction of the 2022 - 2023 Chamber Board Chairperson

Introduction of the 2021 - 2022 Chamber Board of Directors


Ruder Ware Innovator Award in Memory of G. Lane Ware

Ambassador of the Year Award
This black-tie optional Gala will be held at the Central Wisconsin Convention & Expo Center from 5:30p.m. to 10:00p.m.
John Greiner
---
Ruder Ware Innovator Award in Memory of G. Lane Ware
Established in 2015 by Ruder Ware LLSC, the Ruder Ware Innovator Award in Memory of G. Lane Ware honors the memory of G. Lane Ware, a distinguished attorney and consummate professional with a sincere drive to make the Wausau community a better place for life and for business. Ware was tireless in his drive and support of entrepreneurship and innovation. You'd often hear him quip, "If you're not growing, you're dying on the vine." He realized that to succeed in business, you needed to innovate and differentiate, to remain relevant in a changing economy. While Ware worked with businesses of all sizes, it was the entrepreneurs and small businesses that inspired and excited him the most.

The Ruder Ware Innovator Award in Memory of G. Lane Ware Award is presented to an entrepreneur and/or a small business owner (50 employees or less) with a proven record of innovation in business. Businesses must operate within the region served by the Chamber, but do not need to be a member of the Chamber or a client of Ruder Ware.
2021 Ruder Ware Innovator Award Recipient: Wausau Woodchucks
YouTube Video: Greater Wausau Chamber of Commerce 109th Annual Meeting - Ruder Ware Innovator Award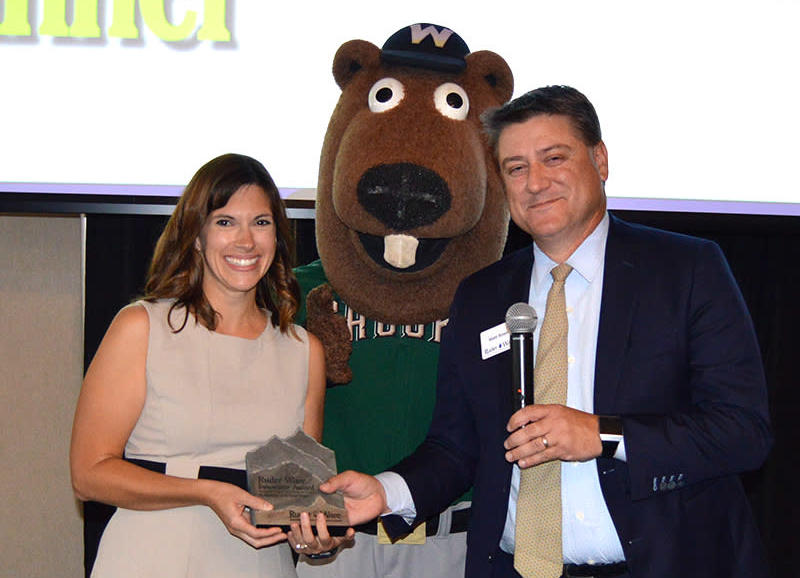 Ambassador of the Year Award

The Ambassador of the Year Award is presented to a member of the Ambassador Group for their commitment to the Chamber through their participation in ribbon cuttings, groundbreakings, programs, events and member engagement.
2021 Ambassador of the Year Award Recipient: Renee Hodell, Village of Weston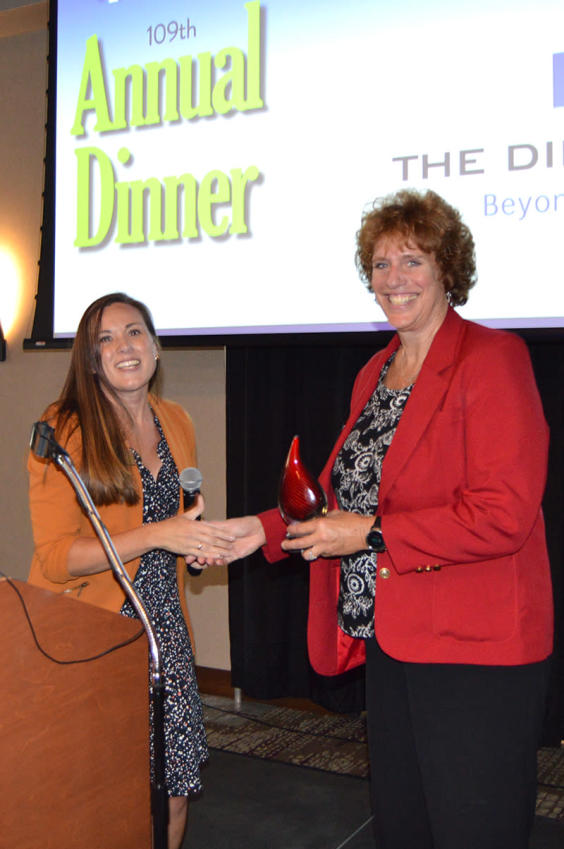 ---
Fine Hors D'oeuvres

An array of heavy hors d'oeuvres is included in the price of admission. The dinner includes:
Shrimp Cocktail

Smoked Salmon

Charcuterie Board

Caprese Kabobs

Goat Cheese & Caramelized Onion Phyllo Cups

Stuffed Mushroom Trio- Spinach Artichoke, Italian Sausage, Boursin Cheese

Prime Rib Carving Station
There will be a champagne passing during the program. Cash bar is available for beverages.
The Chamber would like to include up to ten historic and current photos from each member in a multimedia presentation at the Gala. Please send your image files to info@wausauchamber.com by Friday, August 31, 2022.
---
Sponsorships
Sponsorship opportunities are still available. Please email mwoller@wausauchamber.com for investment levels and benefits.
---
The Wausau Region Chamber of Commerce has its roots in the Wausau Board of Trade, and later formalized at a public meeting, which was held on Monday evening, March 11, 1912 at the courthouse in Wausau. The purpose of the meeting was to organize a commercial club, then called the Wausau Advancement Association. The next day, the local newspaper reported that "with the earnestness and enthusiasm unprecedented in local movements of this kind, the citizens of Wausau to the number of five hundred or more met last night in the civilization of the society having for its object the promotion of the welfare of the city".
The purpose of the organization was to "foster, protect and advance the commercial, industrial and civic interest of the City of Wausau and the County of Marathon, bring the advantageous location and natural advantages of the territory to its highest stage of development, utility and attractiveness and promote progressive thought and action in all that will make for an enlightened, contented and prosperous commonwealth".
In those first years, efforts were devoted to such projects as: appointment of a committee to "look after entertainment of visitors and do what we can to secure other conventions for Wausau", development of plans to make Wausau a "greater buying center", formation of a committee to make Wausau safer from fire and development of new industrial prospects. The organization devoted many of its resources to retaining and attracting new businesses to the area. It also promoted tourism, raised money for improving the road between Wausau and Merrill and encouraged better relations between the city and surrounding communities.
The organization has subsequently gone through several name changes as its horizons have broadened. In May of 1917, the name of the organization was changed to "Chamber of Commerce". In 1961, as a result of the geographical broadening of its interests, the name was changed again to the Wausau Area Chamber of Commerce. In 2017, the name was changed to its current name, Greater Wausau Chamber of Commerce. We have spun off the visitor's bureau, community events, and we leave fire protection in the capable hands of the area fire departments. We continue to devote many of our resources to retaining and attracting new businesses to the region. And of course, we continue to be a strong advocate for better transportation infrastructure and better relations between regional municipalities.
In the 21st Century global knowledge economy, the Greater Wausau Chamber of Commerce through strategic visioning and collaboration with community stakeholders, strives to develop and sustain a highly competitive economy, a place where our diverse industry sectors thrive and are supported by highly skilled, talented people capable to support innovation in the workplace and build a vibrant and competitive community. As a result of the collaboration, partnership and vision setting, the Greater Wausau Prosperity Partnership was born.
The Greater Wausau Chamber of Commerce, its members, and Greater Wausau Prosperity Partnership are poised to lead, to engage and collaborate, to build a highly competitive community for generations to come.
---
Media Release: The Greater Wausau Chamber of Commerce reserves the right to use any photographs or video taken at any meeting, program or event sponsored by the Chamber, without the expressed written permission of those included within the photographs or video. The Greater Wausau Chamber of Commerce may use the photographs or video in publications or other marketing materials produced, used or contracted by the Chamber.
Pricing
Admission (Includes Sales Tax)
Members - $75

Non-Members - $100
Cancellation & Refund Policy
Pre-registration is required for this event. Limited space may be available the day of the event, but cannot be guaranteed. Walk-in prices are $10 more than the listed prices.
Central Wisconsin Convention + Expo Center
10101 Market St Ste B40



Rothschild

,

WI

54474

United States



Wednesday, September 14, 2022 (5:30 PM - 10:00 PM) (CDT)
Timeline
5:15 - 6:00 p.m. Check-In, Networking & Cash Bar

6:00 p.m. - Hors D'oeuvres served, Program & Entertainment Begin

10:00 p.m. - Event Concludes
Categories
Conference
Signature Event