Community joins together to feed local families
Community joins together to feed local families
December 27, 2021
PRESS RELEASE
FOR MORE INFORMATION:
Natalyn Jannene
Assistant Vice President of Marketing
(715) 223-2345
FOR IMMEDIATE RELEASE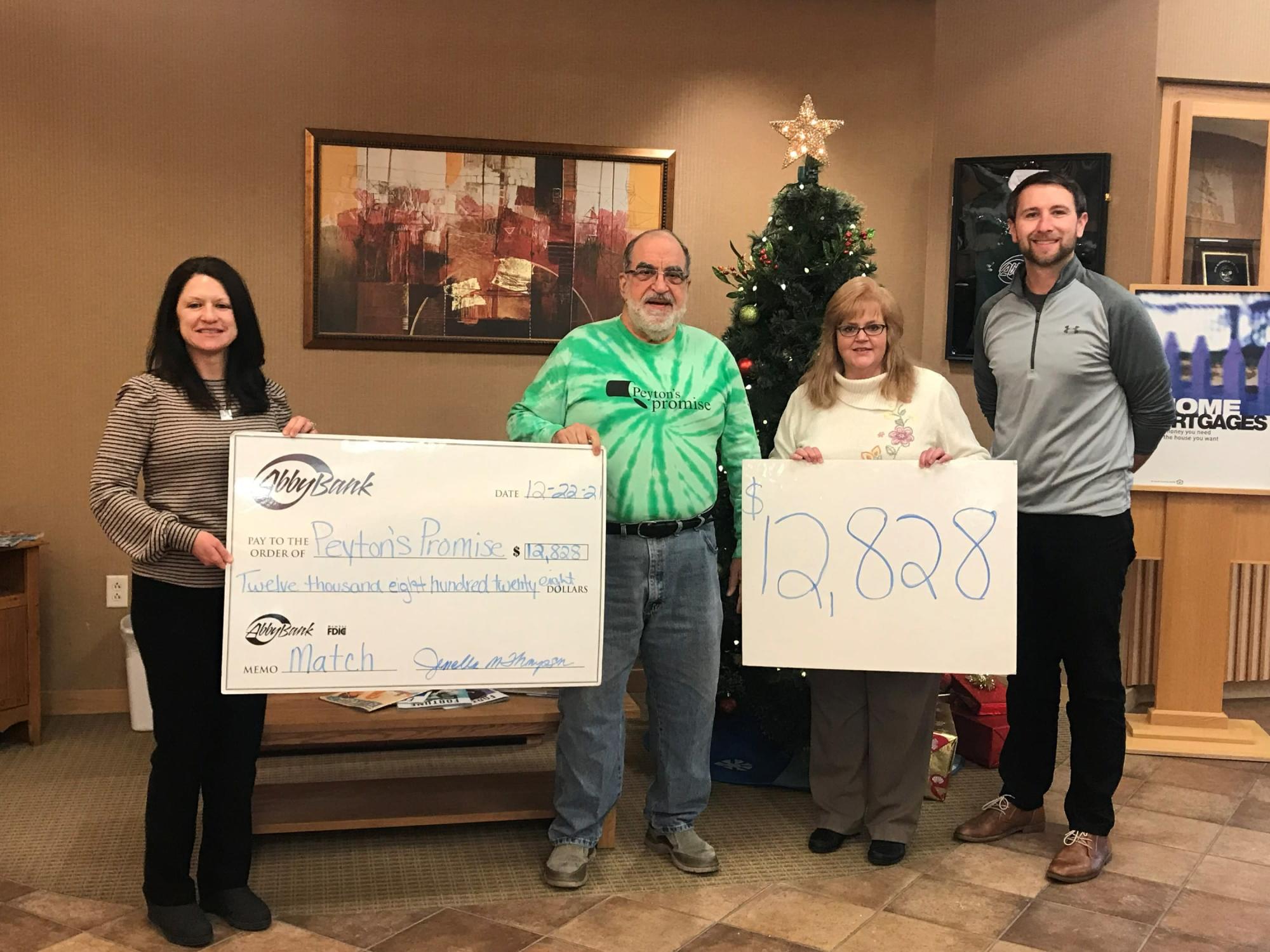 Pictured from left to right: Heather Schulz, Branch Manager Weston AbbyBank, Tom Wrysinski, Peyton's Promise, Jenelle Thompson, Branch Manager Wausau AbbyBank, and Nate Bartz, Peyton's Promise
Community joins together to feed local families

Peyton's Promise advocates, local businesses and volunteers have been extremely generous this year. Each year AbbyBank partners with Peyton's Promise in November and December, AbbyBank pledged to match a total of $2,000 in donations to Peyton's Promise. AbbyBank presented a check with a grand total of $12,828.
"Peyton's Promise is incredibly grateful to a generous community who steps up in time of need! Our organization is fueled by the passion of our Advocates, who truly believe that they can make the world a better place. We would not be successful without the support of our amazing hunger partner AbbyBank, who truly supports, encourages, and empowers them to make a difference. The Medick Family would like to thank everyone who donated time, a can or a $ towards supporting our organization. We are in awe of the growth and involvement every year and appreciate your support," states Teena Medick- Peyton's Promise Executive Director.